Ignite Growth Platform
Take advantage of real-world predictive power to intelligently target and engage healthcare consumers and providers — and drive growth — throughout the healthcare journey.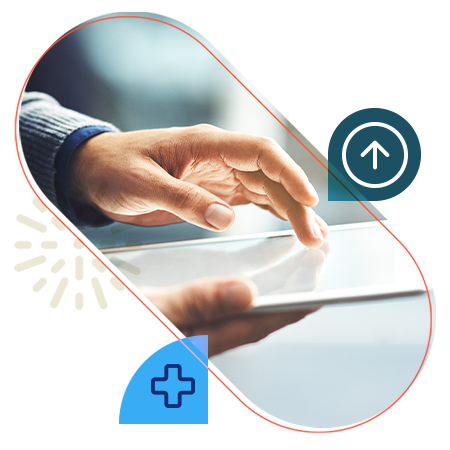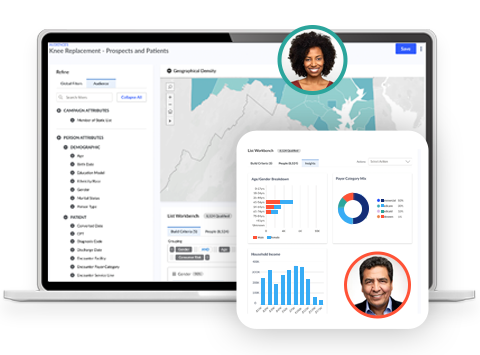 Leverage CRM capabilities to uncover growth opportunities
Discover untapped opportunities for expanding your service lines by harnessing our extensive repository of healthcare-specific data. Our consumer and healthcare provider growth platform empowers you to identify crucial trends and prospects. With precision targeting, you can tailor a campaign to your ideal audience, effectively translating data into actionable strategies that work.
Our robust audience-building capabilities ensure your message resonates, creating personalized experiences that extend the lifetime value of patients and members. Seamlessly integrate your campaign workflow into our platform and launch it directly. Easily monitor and report on campaign performance through user-friendly dashboards that provide measurable outcomes and irrefutable evidence of your return on investment.
Market Planner Insights
Employ consumer, patient, and market intelligence for growth opportunity and strategic development.
Audience Insights
Pinpoint the right audience and support intelligent, highly-personalized engagement and campaign execution.
Campaign Performance Insights
Prove marketing effectiveness and impact with real outcomes and detailed ROI.
Claims Analytics Dashboard
An always-on analytics platform for healthcare marketers with market and provider insights that identify growth opportunities and inform marketing strategy. Currently in development. Contact us to learn how you can access these insights.
Campaign Workflow
Track, manage, and organize campaigns with ease.
Use Data-as-a-Service (DaaS) Solutions to optimize patient engagement
Already invested in an enterprise CRM platform but need the data to power it? Now you can easily incorporate actionable, enriched consumer and patient profiles, as well as insights derived from our predictive models, into your existing workflows and technologies. These  include CRM systems, marketing automation tools, and enterprise data warehouses (EDWs). Once incorporated into your workflows, the data becomes actionable, providing a flexible, solution-based approach.