HealthInteractive
Improve understanding and engagement through interactive educational content.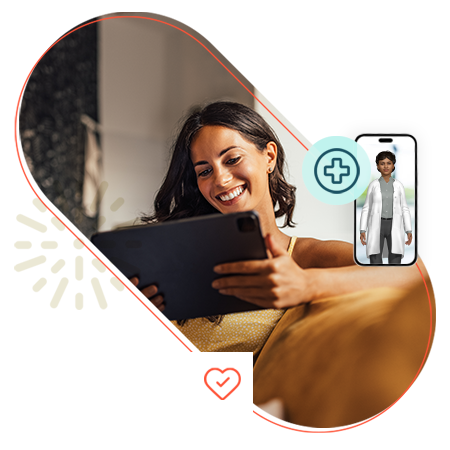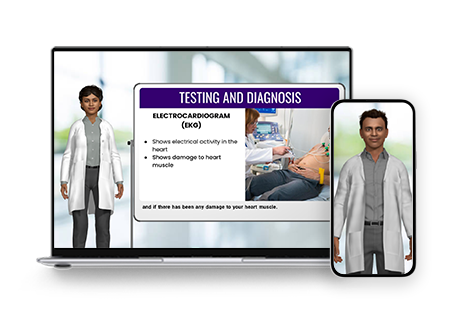 Educate with industry-leading interactive digital experiences
HealthInteractive helps individuals  make more  informed healthcare decisions, using HIA's  two-way, interactive Aivio™ technology, it:
Uses AI-powered digital health assistants to guide patients and members through WebMD Ignite content
Improves consumer health journeys, providing patient education outside of a clinical encounter —before or after a procedure or appointment 
Provides always-on digital health assistants, available 24/7,  reducing costly in-person appointments and nurse line calls
Extends the use of your evidence-based WebMD Ignite content
 
Enhance patient/member engagement and comprehension
HealthInteractive reinforces a care plan following a diagnosis,  provides information before or after a procedure, and educates patients following a hospital discharge. Learning interactively can help reduce readmissions, cancellations, and no-shows.