Patient Acquisition Guide
May 13, 2022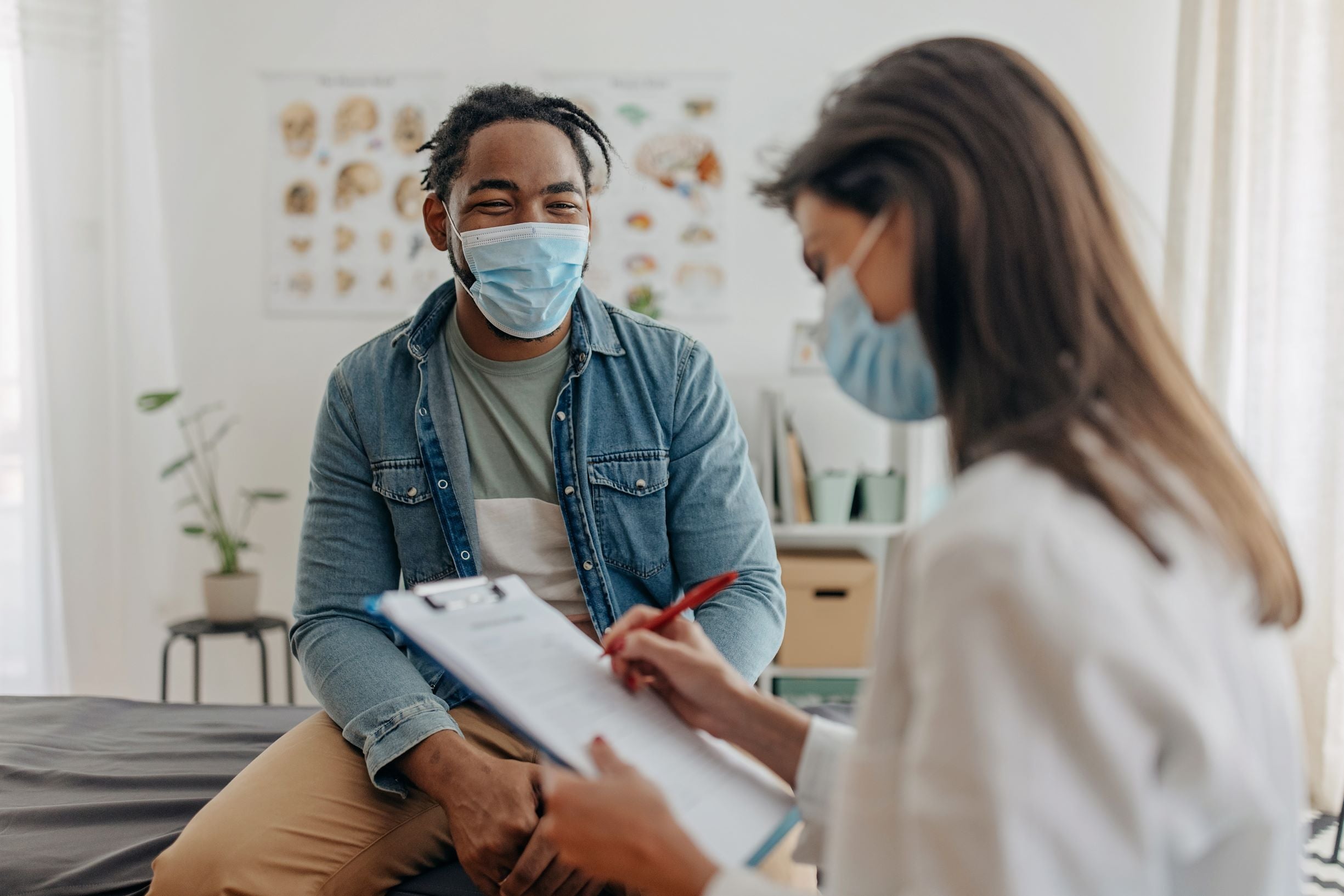 Editor's Note: This blog was published prior to the transition to WebMD Ignite.
Like any business, your medical practice, clinic, or hospital must attract new patients to grow. However, today's patients have more options for care than ever before. To rise above the competition, health systems must invest in sophisticated acquisition-focused healthcare marketing strategies.
Let's take a closer look at what makes patient acquisition marketing unique, then explore a few best practices to bring in new patients.
What is patient acquisition marketing?
A patient acquisition marketing campaign is designed to motivate prospective patients to use your clinic or hospital next time they need healthcare services. The key to an excellent acquisition campaign is to highlight the best parts of your medical practice and use that to construct a compelling vision of what a new patient will experience when they visit.
A patient acquisition strategy should be aimed at gaining first-time patients. This is distinct from patient retention, which is designed to keep them coming back.
What's the difference between patient acquisition and retention?
While acquisition and retention efforts have different objectives, they also share vital aspects. Your acquisition strategy tells prospective patients which services you offer and how your offerings are distinct from the competition. A retention strategy, on the other hand, ensures that the patient remembers what makes your healthcare organization special.
Keep in mind both patient acquisition and retention are critically important and interrelated. If you don't acquire patients, you won't have any to retain, and without a successful retention strategy, you'll never realize an acceptable return on investment.
7 best practices for your patient acquisition strategy
A well-defined patient acquisition strategy is the first step in transforming a consumer into a loyal patient. It's best to start with a focused approach that follows these seven best practices:
1. Deliver relevant outreach through segmentation
Psychographic market segmentation is effective in reaching the broadest range of potential patients. It's not enough to limit your appeal to only a few common demographics—gender, age, and health concerns. Design your acquisition marketing efforts to appeal to a potential patient's deeper motivations, goals, and beliefs. Help them see how you can assist them in achieving happiness, freedom, independence, and other conscious or subconscious life priorities.
2. Provide educational healthcare content
While there is a good argument for the dangers of self-diagnosis based on a layperson's internet research, the truth is that many people want to know more about their health. As part of your acquisition strategy, provide educational content to become a trusted source of information. People should get their medical information from a source that can offer solutions instead of an internet source that can leave them worried with nowhere to turn for a remedy.
3. Engage consumers through omnichannel marketing
Omnichannel marketing—the seamless integration of branding via coordinated online and offline messaging—creates a cohesive, holistic consumer or patient experience. Keep in mind omnichannel marketing is distinct from a multichannel strategy, as each touchpoint is interconnected and designed to nurture patients across channels. This ensures patients receive highly relevant outreach no matter which marketing channels they use.
4. Digital is great – but don't neglect print advertising
Digital channels are the primary way for most consumers to get news, information, and marketing messages, but that doesn't mean your acquisition strategy should stop there. Don't forget to include print media such as signs, magazines, and newspapers as part of your omnichannel marketing efforts. Receiving relevant physical outreach can help you cut through the noise with powerfully persuasive messaging, even for demographics that are digital-first.
5. Keep an eye on the competition
Great healthcare organizations are always concerned with what the competition is doing. This is because knowing what your competitors are up to can help you take proactive action, such as readily identifying underserved areas. For example, if you find that no one in your area offers services in more than one language and you can, you've just identified an opportunity to differentiate your practice.
6. Ensure your initiative is measurable
Justifying the use of resources required to launch and maintain a patient acquisition campaign will require some persuasion. For that reason, you must be able to measure the outcomes of an existing acquisition campaign, and track how your new campaign is improving performance. By surveying your new patients to learn how they heard of you and why they decided to give your practice a try, you can uncover which aspects of your strategy are most effective.
7. Balance acquisition with retention
It does you no good to bring new patients in the front door if they leave through the back door just as quickly. If you determine that your acquisition strategy is working, but your patient load is not stable where you want it to be, make sure your acquisition strategy isn't misleading or directing patients toward overloaded service lines. Always be prepared to shift resources away from acquisition and into retention to maximize ROI.
Conclusion
These best practices help you create awareness, cultivate interest, explain essential considerations, and call your prospective patients to action. These are critical elements in any good acquisition marketing strategy.
However, revamping your approach to patient acquisition can be difficult, and it's not unheard of for health systems and medical practices to partner with omnichannel marketing experts. By doing so, they can quickly gain access to effective healthcare marketing strategies, accurate patient targeting capabilities, and even guaranteed patient acquisition at scale.