Help your brand reach new heights
Hospital point-of-care advertising connects your brand with patients throughout their health care journey — when and where they need it most.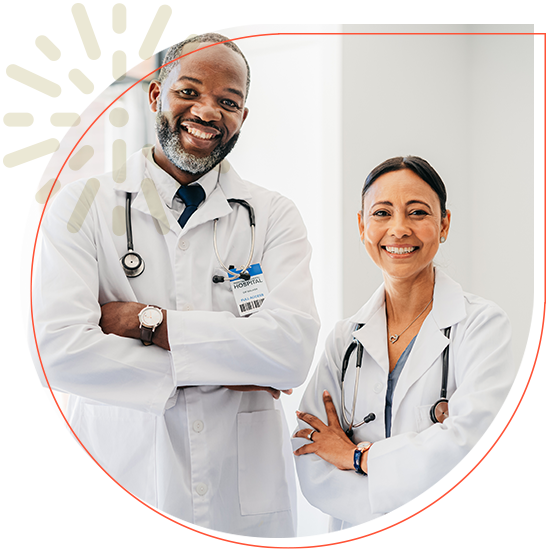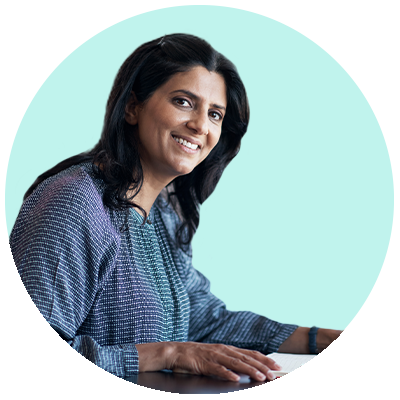 Gain from our competitive advantage
Healthcare Providers (HCPs) depend on our solutions to educate patients, meeting regulatory education requirements and driving positive health outcomes.
Marketers benefit from our unique hospital relationships and extensive patient reach.
Integration into hospital media elevates your brand authority.
Reach patients with in-hospital media
WebMD Ignite provides a delivery platform that allows you to reach your in-hospital audience in the most effective, streamlined way. As the largest patient education network in the country, we offer over 11,000 educational videos and printable resources, covering 25 therapeutic areas. Our award-winning digital education is accessible 24/7, with language that's easy for patients to understand and relate to.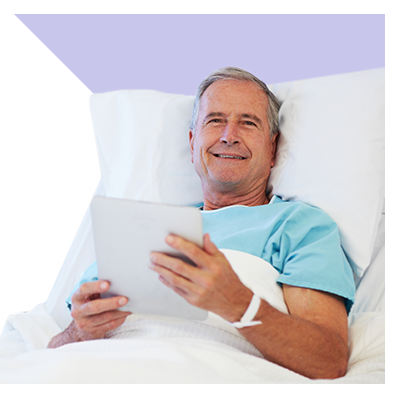 Raise awareness with hospital TV
Advertise to your target patients on over 185K screens. Our in-room and waiting area TVs offer 24/7 patient education programming. HCPs can recommend programs to patients that are specific to their current condition or situation.

Put helpful guidance in their hands
Hospital settings can be overwhelming for patients. Our print media touchpoints offer a valuable opportunity to proactively engage with them. Offering physical, printed materials that inform, enhance health literacy, and provide helpful guidance builds trust and engagement.

Use digital to reach and influence
It's no secret that the future of healthcare is digital. Our digital strategy offers widespread reach through a variety of touchpoints that can be accessed by patients at the point of care. Our Digital Topic Centers, branded digital ads, pre-roll video ads, and surveys are just a few of the focused, targeted digital solutions you can utilize to reach — and educate — your patient audience.
Our results speak for themselves. At WebMD Ignite, we pride ourselves on our hospital-level activity reports, third-party verified impression model, and third-party measurement NPI script lift studies.
Our results speak for themselves. At WebMD Ignite, we pride ourselves on our hospital-level activity reports, third-party verified impression model, and third-party measurement NPI script lift studies.
Here's why – and how – it works
Patients experiencing hospital stays have often just had a major, oftentimes traumatic, life event. This is a pivotal moment when patients are more receptive to information that can help improve their health outcomes — opening the door to engage them with limited distractions.
WebMD Ignite serves the education and engagement solutions needs of over half of all US hospitals. Since hospitals subscribe to the solutions, clinicians are invested and integrate them into their workflows.
Directly engage patients while they're in the hospital through our expansive reach. We reach over 12M hospital patients and caregivers annually and offer access to over 500,000 healthcare professionals in our 2,000 hospitals.
Our hospital POC advertising allows you to share timely messages with patients — right when they need them most.
WebMD Ignite offers unique access to our expansive patient and caregiver in-hospital reach, the largest patient education network, and the ability to target your audience by life stage or health condition.
Our platform can help you target by specialty, increasing the effectiveness of your point-of-care marketing strategy by reaching the right patients with the most appropriate messaging.
Hospitals are an environment built on confidence and trust, where patients feel safe and are more receptive to health-related information. The credibility that a hospital offers allows your messaging to make a lasting impact on the patient.
When a patient sees a targeted point-of-care advertisement, they are more likely to bring it up to their physician when they see them. In a hospital, that next step is nearly immediate.
Hospital point-of-care advertising is not limited to direct-to-consumer (DTC) strategies. Reach providers in nurses' stations and staff lounges with our back-office media solutions.