Patient journey mapping FAQ
February 11, 2023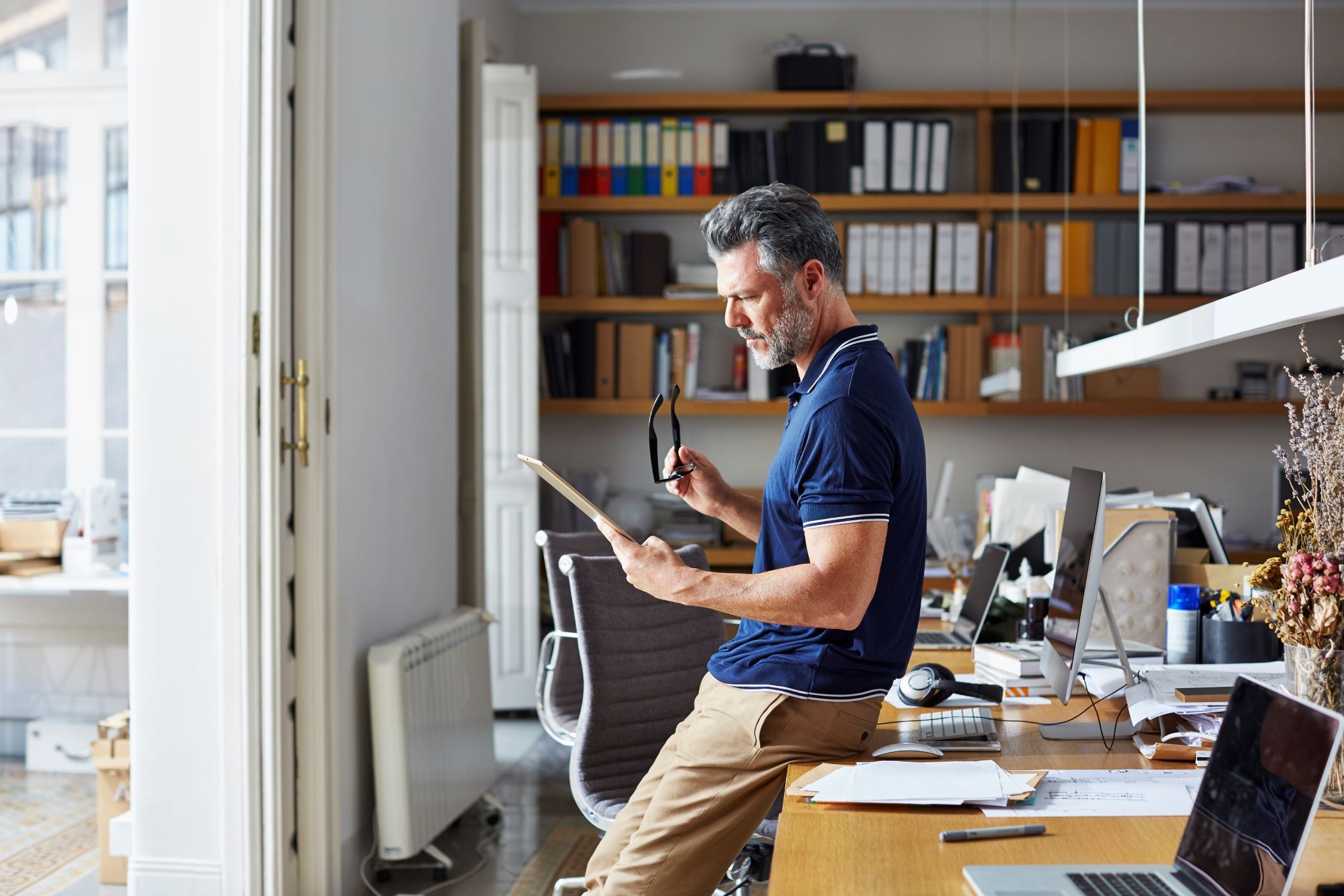 Editor's Note: This blog was published prior to the transition to WebMD Ignite.
Frequently asked questions: What is patient journey mapping?
Patient journey mapping – also called healthcare process mapping – is an exercise that healthcare leaders use to better understand how patients interact with a hospital or health system throughout their care journey. The patient journey map, which outlines all of the patient touch points during each stage of interaction, aids in the creation of strategic outreach that improves both patient engagement and satisfaction.
Why is the patient journey important?
Today's healthcare consumers are unique – they are flush with care options and motivated to conduct extensive research before selecting a care provider. In order to effectively reach and engage today's selective, value-driven consumers, health systems must focus on creating excellent experiences for the patient that lead to increased brand awareness, higher conversion between journey stages, and patient retention.
The best way to understand the end-to-end customer experience and determine areas for improvement is by mapping the entire patient journey. The journey may begin with a simple web search that brings the consumer to a hospital's website, where they complete a health risk assessment and are later contacted to schedule an appointment. The journey continues all the way through the patient's lifetime so long as they remain loyal to the health system and engaged in the continuum of care.
Benefits of patient journey mapping
Patient journey mapping offers the following benefits to health systems that spend time to thoroughly understand the process:
Create personalized experiences for each patient by deeply understanding their needs and preferences.
Better understand patient experiences throughout each stage of interaction with the health system and exposes gaps and opportunities for improvement in patient communications.
Better understand patient experiences throughout each stage of interaction with the health system.
Unlock opportunities to improve pre- and post-clinical patient engagement through timely, targeted outreach efforts and boost retention rates by reinforcing long-term patient relationships.
Keep up with shifting market forces to ensure high rates of patient acquisition and retention.
Provide seamless, continuous care for your patients. There are often gaps in the patient journey because of poorly coordinated technology and resources. Patient journey maps allow care providers to identify gaps and work on solutions that ensure a seamless patient journey.
Improve communication between patients and their care providers. Healthcare journey maps help to eliminate uncertainties and inconsistent communications.
Reduce pain points by spotting problems with ease.
Provide continuous improvements for the care process using insights from the care journey.
The 6 stages in the patient journey
1. Pre-visit awareness
A patient's journey starts when they arrive at your digital front door. This isn't necessarily a single place; it could be a PPC ad, a third-party listing, or your healthcare call center. The patient self-assesses his or her symptoms, conducts research, considers potential health conditions that may require treatment, and may even reach out to online communities (posing questions on social media, etc.).
2. Initial contact
The patient makes initial contact with a health system via call center, chat, email, mobile, or an in-person visit.
3. Care
The patient is assessed at a medical facility (physician's office, hospital, etc.).
4. Treatment
The health system provides the patient with both on-site and follow-up care (prescriptions, physical therapy, counseling, or suggested lifestyle changes).
5. Post-visit behavioral and lifestyle change
The patient makes changes to daily routines and takes part in proactive healing in order to reduce readmissions and promote long-term wellbeing.
6. Ongoing care and proactive health
The patient manages his or her care between clinical visits; meanwhile, the health system fosters engagement between the patient and physician in order to enable the patient to address symptoms and maintain good health. This patient retention phase is a crucial part of the patient journey that is often forgotten after a patient receives treatment. Getting feedback is necessary so you can gather insights into patient experiences and satisfaction. The patient's input can then be used to improve patient journey mapping, which ultimately helps to improve the patient experience, quality of care and process efficiency.
Common questions about the patient journey
How do you map a patient journey?
Mapping the patient journey requires inputs from multiple stakeholders, such as patients and healthcare professionals. Here are the steps to creating a patient journey map:
Talk to clinicians and build a map of the steps involved in a given treatment. This will then be used as the framework to build patient experiences around.
Piece together information about actual journeys for this treatment based on patient experiences, and what they strive to achieve at the end of the patient journey. This could be found via CRM, Insights, or other solutions.
Map out different paths taken by patients when they are in the healthcare system. For example, you could map out a patient journey for a specific service line using actual patient paths to that treatment.
Work with multiple stakeholders to identify potential gaps in the map, as well as potential pain points within the patient journey, and develop solutions for these issues.
Update all of your patient journey maps regularly as you gain insights and receive feedback from patients to improve the overall process as well as the patient experience.
What is the purpose of patient journey mapping?
Rather than thinking of the patient experience as an abstract or idealized concept – or limiting it to the in-person interactions between patient and physician – patient journey maps allow healthcare professionals to understand the patient experience holistically. Mapping reveals every facet of interaction that takes place over the course of the patient's relationship with the health system, including appointment reminders, phone calls with admitting staff, prescription reminders, physical care, and with the right analytics even points in the clinical journey that happen out-of-network.
Since health systems tend to be large and, in some cases, disjointed, the patient journey from initial outreach to continued care is rarely a perfectly seamless experience. It can be easy for seemingly minor details or points of contact to be forgotten: For instance, when a patient cancels an initial consultation due to a work conflict but receives no follow up to reschedule. In this example, the health system loses a patient unnecessarily, perhaps to a nearby competitor.
Patient journey maps reveal these inconsistencies and gaps that are detrimental to both the patient and the health system. The cross-functional team of marketers, business development professionals, operations, etc. can come up with actionable solutions to fill these gaps (often with automated solutions), keeping more patients engaged and improving overall satisfaction.
How do I create a patient journey map?
In order to create, implement, and support successful patient journey maps, healthcare organizations must first have a deep understanding of the populations they serve – as well as those they wish to serve in the future. Without fully grasping their audience's needs, desires, and unique circumstances, healthcare organizations will have a difficult time identifying gaps or issues in the current care experience.
To collect, organize, and analyze the large amounts of patient data necessary for this level of understanding, use a healthcare customer relationship management (CRM) and insights platform integrated with your existing EHR. The CRM weaves together clinical data from the EHR, as well as demographic, sociographic, and previous engagement data to create a holistic, 360-degree view of each patient – ultimately allowing marketers to construct detailed, robust patient personas to target in the journey mapping process.
The journey mapping process becomes even more data-driven with Patient Journey Insights. Using claims-based data insights, users evaluate a patient's entire care pathway – understanding where and how they entered the health system, the activities that are leading indicators to a specific procedure, and at which points along the journey patients are most likely to leave the health system. This makes it easier for healthcare professionals to pinpoint areas of improvement and apply targeted, personalized marketing outreach to prevent leakage.
Additionally, marketing automation is extremely valuable for making the most out of the patient journey mapping exercise. A marketing automation tool can be used to schedule and deploy the CRM-derived outreach campaigns at strategic intervals, whether at a specific point in time or triggered by a certain action (such as opening an email). This helps keep health systems at the top of patients' minds by ensuring they do not go too long without receiving some form of communication.
What elements should I include in a patient journey map?
To get the most out of the patient journey mapping exercise, it's important to not only identify points of contact between the health system and the patient, but other factors that might influence the patient's decision or ability to move forward with care, as well. Patient journey maps should include both quantitative data and qualitative data sourced from your CRM.
Touchpoints: These include any communications or interactions with the patient, whether in-person, online, or over the phone. For example, opening an email appointment reminder, speaking with the hospital front desk, or receiving a voicemail with follow-up care instructions. When reviewing touchpoints, make sure to consider both the content (the messaging exchanged) as well as the context (the environment or platform in which it took place).
Timeline: It's important to denote the amount of time that each interaction (or touchpoint) lasts, the amount of time in between touchpoints, and the overall length of the patient journey.
External Influences: Any factors that impact the patient journey that are beyond the health system's control. For instance, if a patient moves out of state.
Internal Influences: Any factors that impact the patient journey as a result of the health system's own operations. For instance, a long wait time to schedule a surgery due to the renovation of a particular surgical wing within the hospital.
Barriers: Barriers are any factors that may prevent the patient journey from moving forward. Examples of common barriers within the patient journey include cost (if the patient is unable to afford continued treatment), time conflicts (such as a hectic work schedule or family obligation), the patient's mental or emotional state, socioeconomic pressures, and many others.
Which stakeholders and systems participate in patient journey mapping?
A comprehensive patient journey mapping exercise requires more than just the marketing team. If you don't consider the point of view of stakeholders like clinical teams, IT, administrative staff, and more, your map will have massive blind spots. This will massively erode the value of your patient journey mapping initiative.
With this in mind, getting a complete view of the patient journey requires many different players and systems. Here are three areas your team needs to examine together:
People – Patients are at the center of patient journey mapping initiatives. However, it's crucial to account for everyone the patient interacts with, such as family members, doctors, nurses, call center agents, and more.
Places – Where do patients go to receive care, and how do they navigate care in these places? This includes both physical and virtual experiences.
Technology – Technological solutions underpin the success of today's health systems. Take inventory of all the technologies that help facilitate the patient journey. For example, ask yourself how you gather and analyze patient data to craft more relevant outreach.
By talking through the people, places, and technology involved in a patient's journey, you'll understand exactly how they all contribute to a seamless patient experience.
What does a patient journey map look like?
Ready to dive into the patient journey mapping process on your own? We suggest starting with a high-value service line or even procedure. Gather representatives from various departments that touch the patient at some point in the journey. And begin mapping. This is typically a multi-day exercise. Not only do you want to map what you want to happen, but the actual experience a patient has today. Coming out of that exercise, there are usually clear opportunities for improvement that will require coordinated efforts between teams.