5 key strategies health plans use to advance health equity
May 8, 2023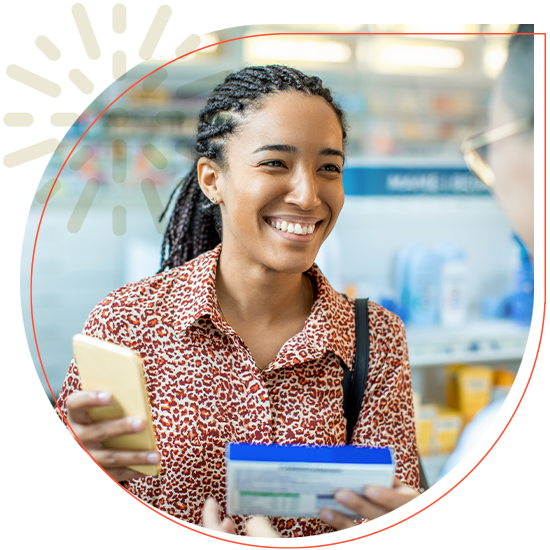 Health education is designed to promote health equity. As a payer, you recognize that each member has a unique economic, educational, social, and environmental context that impacts their health outcomes. These social determinants of health (SDOH) have a significant impact on health equity.1  
Health education is an extremely effective tool. It advances health equity and outcomes, reduces health disparities, and empowers their members. We've identified five best practices that we use in our health education content to ensure clear communications that promote health literacy:
Keep it simple and accessible. Member education must be easily understood in order to improve outcomes.2,3 Content should promote clear communication between healthcare providers and their members, so that members can take an active role in decisions about their health. Focus on "need to know" information, avoid medical jargon, and keep sentences short.

Educational components should offer actionable content, giving specific instructions on what the reader should do. Break up text into chunks and present information in bulleted lists for easy reference. Strive for a reading level of 6th to 7th grade. If possible, provide access to educational resources at even lower levels (6-5th grade) to establish literacy for all your members.

Don't forget accessibility. Be sure health content is available to people with disabilities. Use clear and simple language, provide alternative formats such as audio, alt text, or closed captioning, and ensure that your website and content are compatible with assistive technologies.
 

Include visual aids. People have different learning styles, and visual aids can often help them better understand information. Graphics, images, diagrams, and videos can be powerful reinforcers of key ideas in the text. Providing adequate white space is also a visual aid. It gives the sense that the information being presented isn't too intimidating to read – and helps with health literacy.
 
Use inclusive language. Your members are highly diverse in age, gender, race, ethnicity, culture, sexual orientation, family makeup, and physical ability. For education to be effective, readers must be able to identify with the content and recognize how it applies to them.5 Inclusive language and imagery help build those connections. Use person-first, gender-neutral language and images that portray diverse people in a positive and respectful manner.
 
Be culturally sensitive. Recognize the importance of cultural sensitivity to create health content that's inclusive. We work closely with clients to understand the cultural beliefs and practices of the audiences they are targeting, and provide guidance on how to communicate health information in a way that is respectful and culturally appropriate.
 
Discuss SDOH openly. It's imperative to address the non-medical factors that influence a member's health. Educate members on how SDOH may impact their condition, and empower them to engage in conversations about SDOH with their healthcare team. The goal is to provide relevant resources to meet members' SDOH-related needs if they are facing barriers such as transportation, financial stress, or access to food.  As SDOH-related efforts will constantly evolve, it's important to continuously develop resources to navigate complex member issues.
Member education is a powerful tool to enhance health plan engagement and advance health equity.6  WebMD Ignite supports payers and the diverse populations they serve through member acquisition and education, from Discovery to Recovery.
Learn more about our education solutions for health plans
Sources:
https://www.cdc.gov/socialdeterminants/about.html
https://health.gov/healthypeople/priority-areas/health-literacy-healthy-people-2030
https://www.ahrq.gov/health-literacy/patient-education/index.html
https://www.plainlanguage.gov/guidelines/design/
https://blog.amwa.org/equity-inclusion-tips
https://www.apha.org/-/media/files/pdf/factsheets/advancing_health_equity.ashx?la=en&hash=9144021FDA33B4E7E02447CB28CA3F9D4BE5EF18